5 Business Credit Cards for Small Businesses
As a new business owner, it's important to understand how leveraging credit can help you stay 10 steps ahead of the game. The Free Game is utilizing other people's money to get you ahead. Not only can you have access to more funding to increase your business profitability, but you can build on a more solid foundation. Small Business Credit Cards are a great way to get started. 
Building Business Credit as a new business owner doesn't have to be challenging. There are several cards out there that provide benefits specifically for new business owners. In this article, we will discuss a few. 
*There are some affiliate links below and I may receive a commission for purchases made through these links. However, these are all products I highly recommend or may have used myself and can verify them as good products.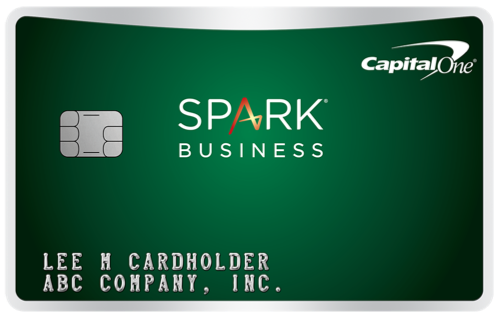 This is one of the cards currently in my wallet as a small business owner and I have to say that this card is great. Not only do they have 1.5% Cash back rewards when you use it on every day business purchases but you can earn a $500 cash bonus when you spend $4,500 in the first 3 months of having the card. 
This was one of my first and favorite business cards, especially if you plan on making lots of business purchases in the beginning stages of your business.
This card has 0% intro APR on purchases and balance transfers for 15 months from the date of account opening, then a variable APR, 16.24% to 27.24%. What I absolutely love about this card is that it's truly for beginners with no annual fee and you get $200 back after spending $2,000 on your card within the first 6 months. 
In order to be approved for this card, your personal credit score needs to be in at least the 670 range. However, the great thing about American Express is that once you apply once, there's only one hit to your credit. After that, when you apply for other cards with them, there is no hard pull, just a soft one.
This credit card is also for newbie business owners, only with extra benefits. To start, this card gives you 100,000 points to start off with, only has an annual fee of $95 and rewards your business with flexible rewards such as earning 3X points on shipping and other business related categories.
You'll also have no foreign transaction fees and employee cards are available at no additional cost.
The Brex 30 card is perfect for startup businesses because not only is there no credit check on your personal credit, but you get a welcome bonus of 50,000. If your business has no lengthy credit history, this could be an easy approval. 
 Once you're a card member, you'll also have access to a suite of tools such as ZenDesk, AWS and Google Adwords. This card is also compatible with Quickbooks integration as well as Xero and Expensify.
The U.S. Bank Business Triple Cash Rewards World Elite Mastercard is a credit card for business owners that offers 3% cash back on purchases.
You can earn cash back on purchases at gas and EV charging stations, office supply stores, cell phone service providers, and restaurants. Plus, you can even earn 1% cash back on all other eligible purchases, and there is no expiration or limit on the total rewards you can earn, which is absolutely amazing. So if you're trying to build credit within your business and you want cash back, this is a great card to start with.
What to Look for in a Business Credit Card
If you're looking to build business credit, there are certain things to look for in a good card that will not only let you build good credit and relationships with these companies, but the right card could propel you on your way to massive success.
So here are a few things to look for:
Introductory Points

No annual Fees

Low APR or no intro APR

3% or higher cash back

Purchase protection + Insurance
Luxury Perks (An added Bonus)
No Preset Spending Limit 
If you can get at least 3 or more of these, you've got yourself a winner. Most credit cards offer at least two or more just to entice you to apply, but you've got to choose the right one.